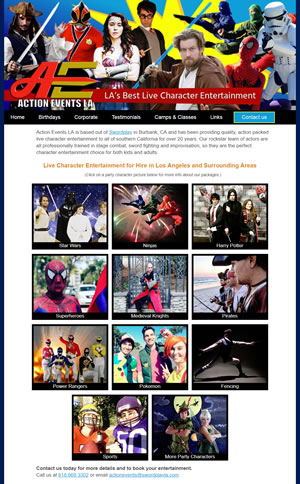 actioneventsla.com
Live character entertainment services for birthday parties and corportate events. Various themes (Pirates, Knights, Ninjas, Superheros, Star Wars, and more) that can be tailored performances for kids and adults.
Client Needs:
1. Full website design and build.
2. Information and details on event services and available themes.
3. Guidance on content ideas to improve SEO.
4. Ongoing maintenance of website since 2008.