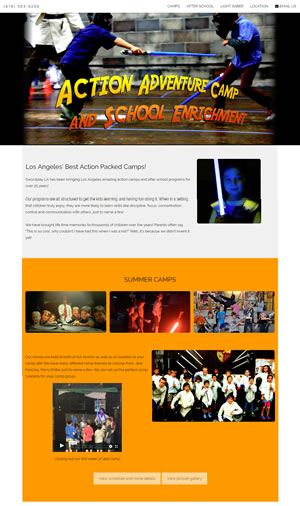 actionadventurecamps.com
Summer fencing camps and after school programs for children in the Los Angeles and Burbank areas. Active programs and classes with themes (Fencing, Harry Potter, Star Wars) and characters that keep the children engaged and entertained.
Client Needs:
1. Full website design and build.
2. Ongoing maintenance of website since 2017.