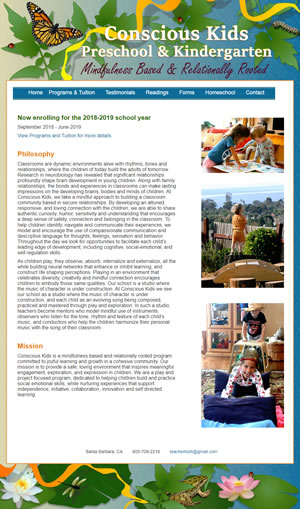 consciouskidspreschool.net
A mindfulness based and relationally rooted Santa Barbara preschool's website. A meaningful and project focused program which encourages leaning through hands on exploration and learning.
Client Needs:
1. Full website design and build.
2. Visually convey the creativity of the program.
3. Ease of use for parents to understand the program and find enrollment details.
4. Build a foundation for a site that will have room to continue growing through the years.
5. Ongoing maintenance of website since 2014.